Precept Books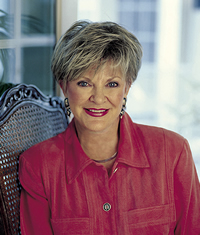 PRECEPT MINISTRIES - establishing God's people in God's Word.
Each one of us is longing for something more than second-hand experience, longing to discover truth for ourselves. That's why Precept Ministries is committed to the Inductive Bible Study method as one of the best ways to discover what God is saying to us personally through His Word.
Precept Ministries International has developed the Inductive Study aids described in this catalogue to help you dig deeper into God's Word. Whether you have 15 minutes a day or 5 hours a week, you can be sure that one of these tools is just what you need to get started.
The materials are written by a team of Bible scholars, headed up by Kay Arthur as editor-in-chief. She has touched literally thousands of lives through her writing and teaching ministry. A well-known conference speaker and author of more than 100 books and Bible studies, she has a unique ability to reach people in an exciting, effective way — challenging them to change and equipping them to be used in the furtherance of the kingdom of God.
Her authority comes from the Word of God, which she continues to study zealously; her compassion stems from a life that has been touched by deep tragedy as well as great triumph; and her practicality springs from an openness of character.
New books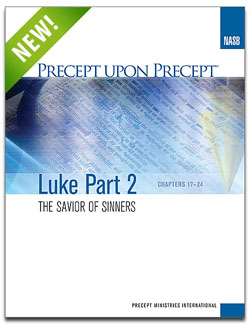 The Savior of Sinners (7 lessons)
No Worries - Learning to Trust Our Sovereign God
By Jan Silvious and Pam Gillaspie
An 8-week inductive study, looks to God's Word for truth on overcoming worry by trusting in God's sovereignty. Using the flexible study format of the Sweeter than Chocolate!® series, authors Pam Gillaspie and Jan Silvious guide students across the pages of Scripture discovering God's truth about standing in the face of worry and fear and focus deeply on Jesus' "don't worry" teaching in Matthew 6. Throughout the study, Jan and Pam weave in applications and illustrations from their own worry battles

Joseph - God's Superhero - Teacher Guide
By Elizabeth A. McAllister
Discover 4 Yourself ® Inductive Bible Studies for Kids Teacher's Guides! - Joseph, God's Superhero (Genesis 37-50) to accompany the 4-week study by Kay Arthur and Janna Arndt. In Joseph, God's Superhero head to New York City with Max, Molly, and their detective beagle, Sam, to learn how to make a comic book, while discovering what made Joseph such a special person!

Who Is This Man Who Forgives Sins? (11 lessons)